At The Richmond County Museum
The Richmond County Museum is filled with highlights of our rich history from all over the area.
We feature exhibits covering everything from the establishment of our county to the lifestyle & industries of yester-years, and all the way back to the original natives that populated the land.
Step back in time and explore the many facets of what has molded our county into what it is today.
In spite of the hardships suffered under slavery and segregation, African Americans contributed significantly to the growth, development and culture of OldRappahannock and Richmond Counties throughout the 350 years of their history. The museum collects historic materials and presents exhibitions about the history of Black citizens of Richmond County including their genealogy, schools, churches, fraternal organizations, military service and professional achievements. Programs, exhibits and lectures often highlight the celebration of Black History Month each February.
Richmond County has an array of records pertaining to enslaved people and free blacks, many more have been digitized and are available by going to the Library of Virginia website, clicking Virginia Memory and then Untold Virginia, or you can follow this link.
Richmond County's Country Stores
The country store was a purveyor of rural essentials from horse collars and saddles, to yard goods, patent medicines, candy, cheese, kerosene, and rubber boots. Often, the crossroads store also served as the Post Office and social center in evenings and rainy days, for farmers and watermen in Richmond County. Our exhibit captures the flavor of these once plentiful and colorful places, now lost in time.
Smith met with the Rappahannock in December 1607 Despite centuries of conflict, prejudice, and neglect, the resilient Rappahannock, though fewer in number, are alive and well. The tribe now enjoys state and federal recognition and maintains a cultural center in nearby King and Queen County. Present-day Richmond County was home to fourteen Rappahannock towns identified and mapped by English explorer Captain John Smith on an expedition to the falls of the river from his base in Jamestown in 1608. The continuing story of the Tribe is illustrated in our exhibit by the many objects they created and used, detailed illustrated history panels, and early photographs of tribal members. Click here to learn more about the Rappahannock Tribe.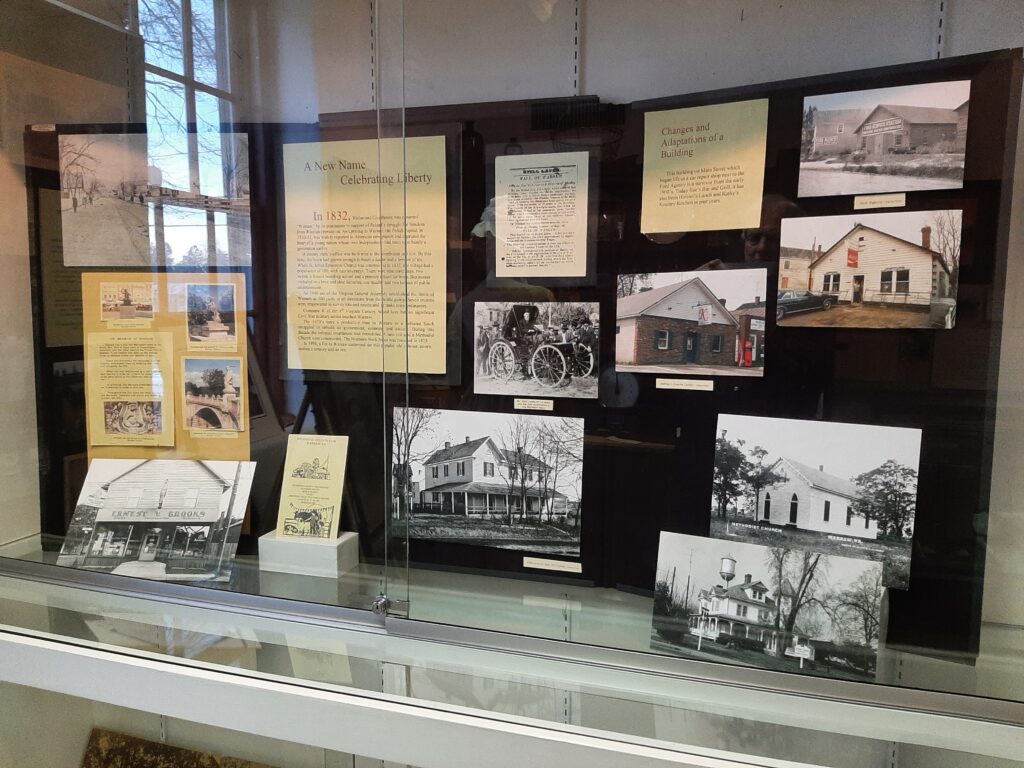 This exhibition presents the evolution of Warsaw from its beginning as Richmond County Courthouse, founded when the county was established in 1692. Photographs and text trace the history of the colonial town with its 1748 courthouse that is still in use, through its new identity as Warsaw honoring the Polish Independence struggle in 1832, to the growth and rapid changes of the20th century. Here you will encounter the buildings, people and events that came together to produce the vital and unique Tidewater Virginia town known as Warsaw.